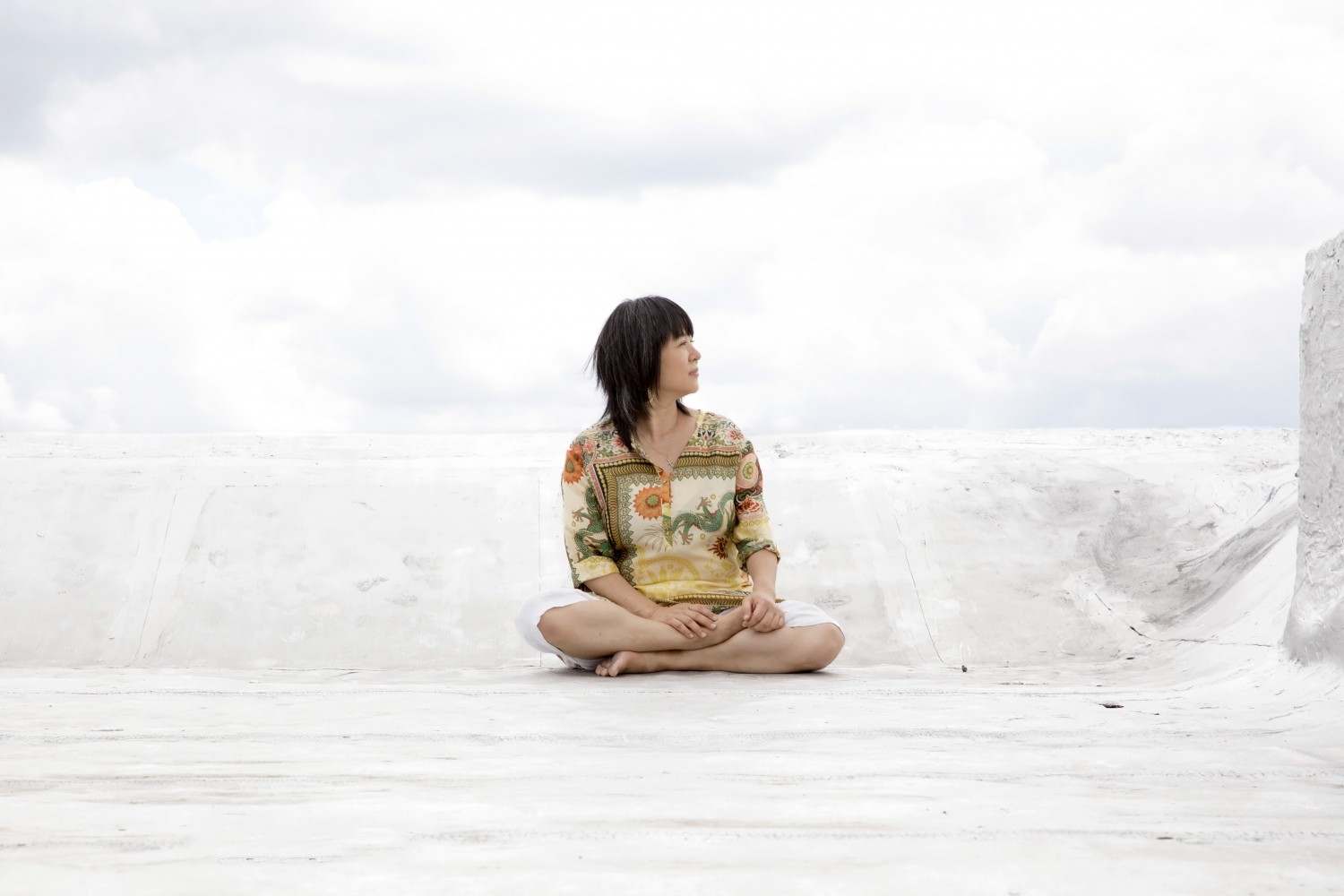 Doraji Acupuncture and Herbs offers healing in all levels —
Physical, Mental, Emotional, and Spiritual as one unit since this is what we are.

"To be on this path I needed to go through stages, purification, and rough roads
until my vibration connected and to be in tune. These are my disciplines and training.  My whole life story is here.
I have been climbing my own Himalayas with bare foot and now I can rest.

Knowledge is an intellectual base and there should be powerful healing force on an intuitional and spiritual level -Healing, not treatment.
Ultimately, going forward toward 'Wholeness as whole being' is the process of  journey.
My small mission or vision as one micro universe - each and every one of us is -
is to add positive vibration to where I am now. It would be like adding one tiny drop of water to ocean but it must be something good.

This is the vision I see and get - I float, fly, and swim across the Space and Galaxy and connect with all the stars, just visualizing this gets me the sense of becoming One, Oneness, Free Spirit -  this is my life time vision since I was a kid and I have kept this all to myself.

We all are here to learn, elevate, and evolve.
To discover and recover true self,
To unlock, to connect,
To heal in order to go to next level - Absolute commitment to True Self.
To Surrender is not to be defeated, the deep meaning of 'surrender' to me is to defeat Ego, not to fight to keep it and you can make a breakthrough to connect and liberate self."
Make connection to Self and from there the outer layer of glacier begins to melt.
Hae Jung

"From the beginning, I had a sense of destiny, as though my life was assigned to me by fate and had to be fulfilled. This gave me an inner security and though I could never prove it to myself, it proved itself to me. I did not have this certainty, it had me."
Carl Jung

Hae Jung is a New York State Licensed Acupuncturist and Nationally Certified Chinese Herbalist. She earned her Master of Science degree in Traditional Oriental Medicine from Pacific College of Oriental Medicine in New York City.
She treats wide ranges of disorders caused by either emotional or physical imbalances.
Physical discomforts affect emotion and in the same manner emotional Imbalances can cause physical discomforts as manifestations of mental state. Hae Jung has firm belief in Oriental Medicine, the firm belief that sufferings in all levels - Mental, Emotional, Physical, and Spiritual - can be healed.
For Mobile users, please touch MENU on the top Left to navigate the site.
"Please either call or e mail first to make an appointment.
I don't see walk in patients.
I might be moving around like free wind.
Thank you."
Opens By Appointment Only
Not open on Sundays and some major Holidays.
We are neither herbs retailer nor store.